288 - How to View and Change Who Receives Notification of New Available Versions
On your pVault server, launch the pVault Server Dashboard.


Click the DEPLOYMENT tab.


Click Live Update


Click Configure.


The Register For pVault Live Update window displays.


In the Email text field, add or edit the email addresses for each person to be notified.
Important: Use one email address per line.

NOTE -- DO NOT EDIT THE CLIENT NAME OR CLIENT CODE
6. Click Send to register.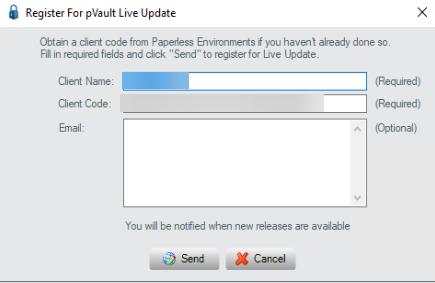 The following Registration Successful dialog box should display.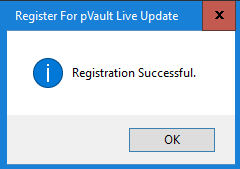 7. Click OK and you are done!